HIGHLIGHTS OF DAY TWO OF DUBAI FASHION WEEK AW23/24
Dubai Fashion Week Day two continues with Emergency Room's collection sending the message of unconditional love and an after-show party celebrating the 5th anniversary of the brand
Sustainability and ethical fashion remain to take center stage on the catwalk of Dubai Fashion Week with Emergency Room and The Whales
The youngest Emirati designer on the runway showcasing The Whales collection
Dyson's exclusive masterclasses at Dubai Fashion Week's Beauty Lab pop-up start today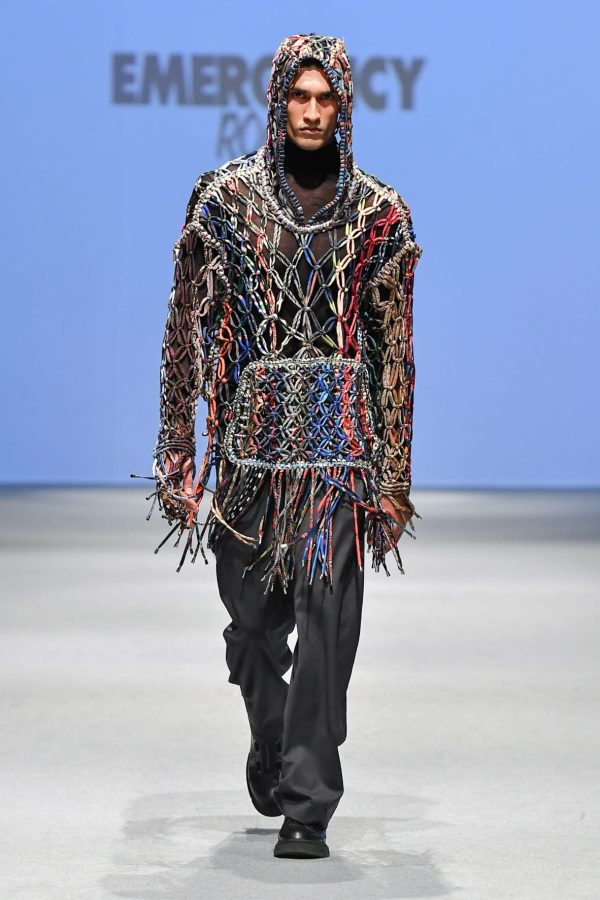 HOUSE OF VICTOR
House of Victor's collection displayed an array of vibrant colors from blue, red, violet, and yellow that blended with the shades of black and grey. With oversized jackets, puffy coats, and distorted proportions along the sleek textiles and fabrics that exaggerated the designs, House of Victor gave us pieces that reflect his trajectory of reimagining daring articles of clothes. With his standing collars and clean cuts, Victor's clothes are of style and comfort.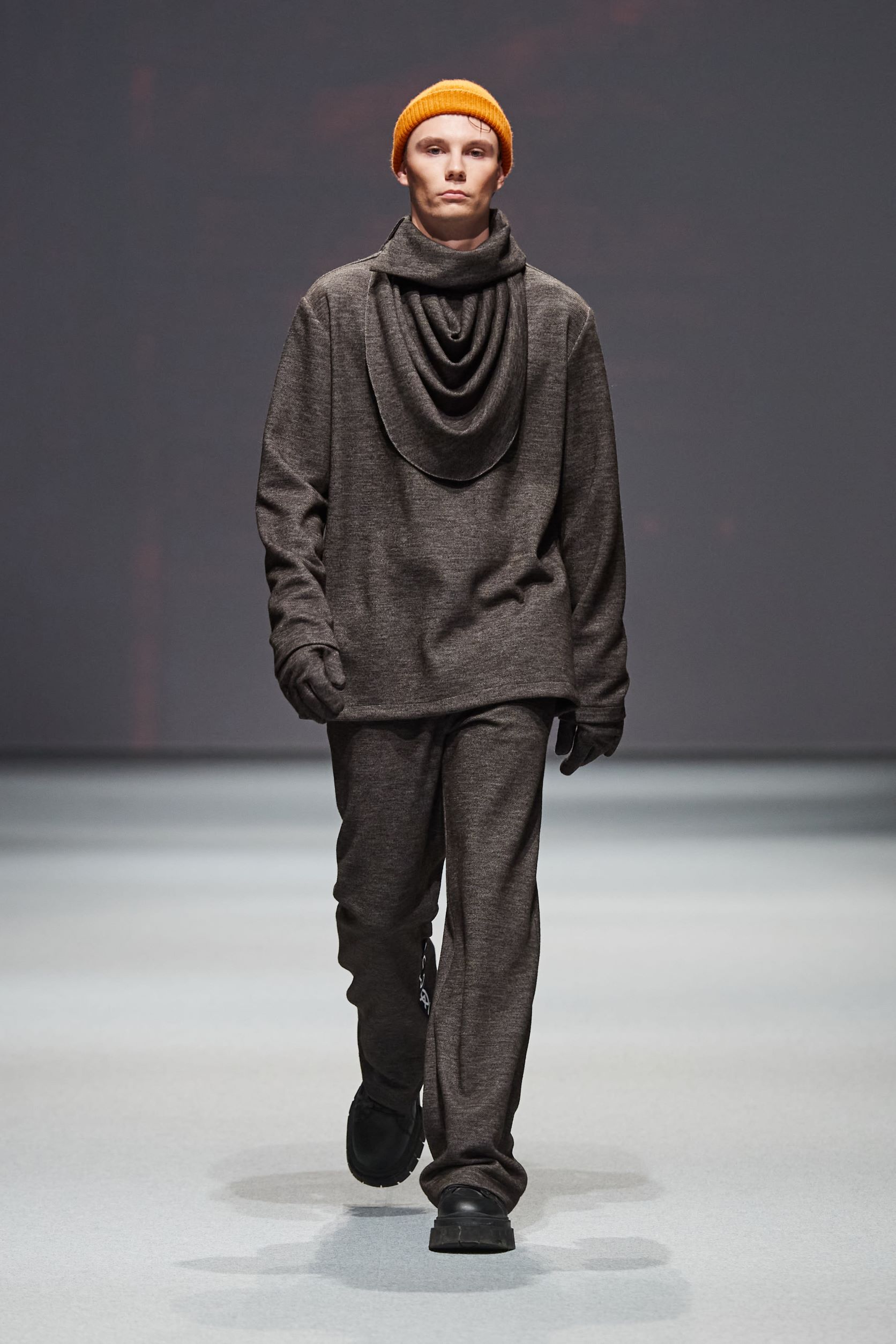 THE WHALES
At the young age of 17, the Emirati designer of the Whales Roudha Jamal debuted her first fashion show at Dubai Fashion Week to give a collection where shades of blue exist among hues of white, beige and denim. Ombre suits with color gradients and sleeve prints that are ocean inspired reflected her fascination for whales. Beyond just creating fashion, The Whales also prioritizes environmental sustainability where her collection raised awareness of the need to protect whale species and the environment.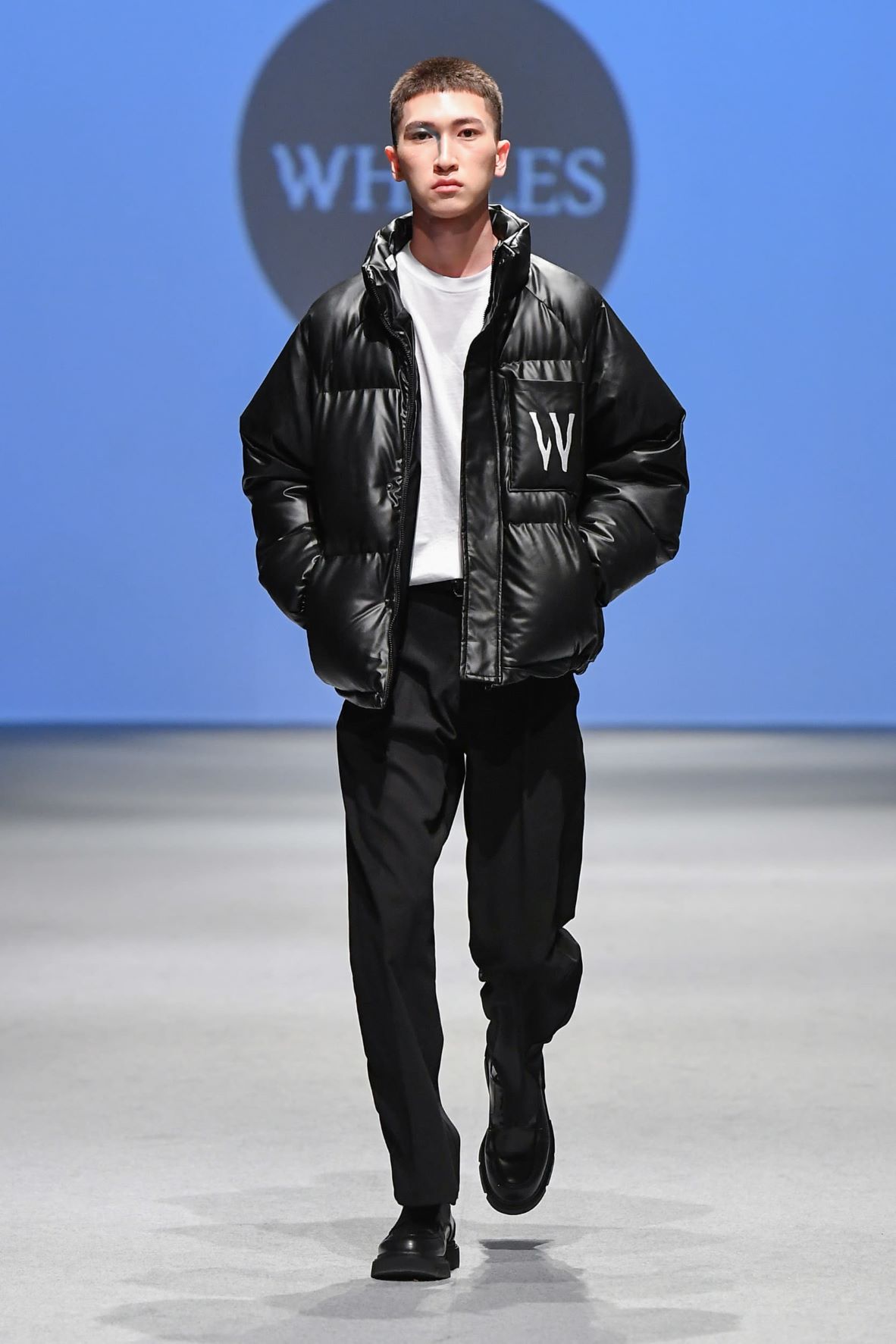 TEMMA PRASETIO
Temma Prasetio drew inspiration from the Nusa Tenggara Timur, the southernmost province of Indonesia's exquisite hand-weaving techniques and rich cultural heritage. Each fabric and pattern in the collection tells a story of modernity while also celebrating the region's cultural legacy. His collection of unique bomber jackets, oversized mesh shirts, and effortless belt-waisted coats embroidered with ethnic patterns delivered a true representation of culture and technique representing the designer's visual sense.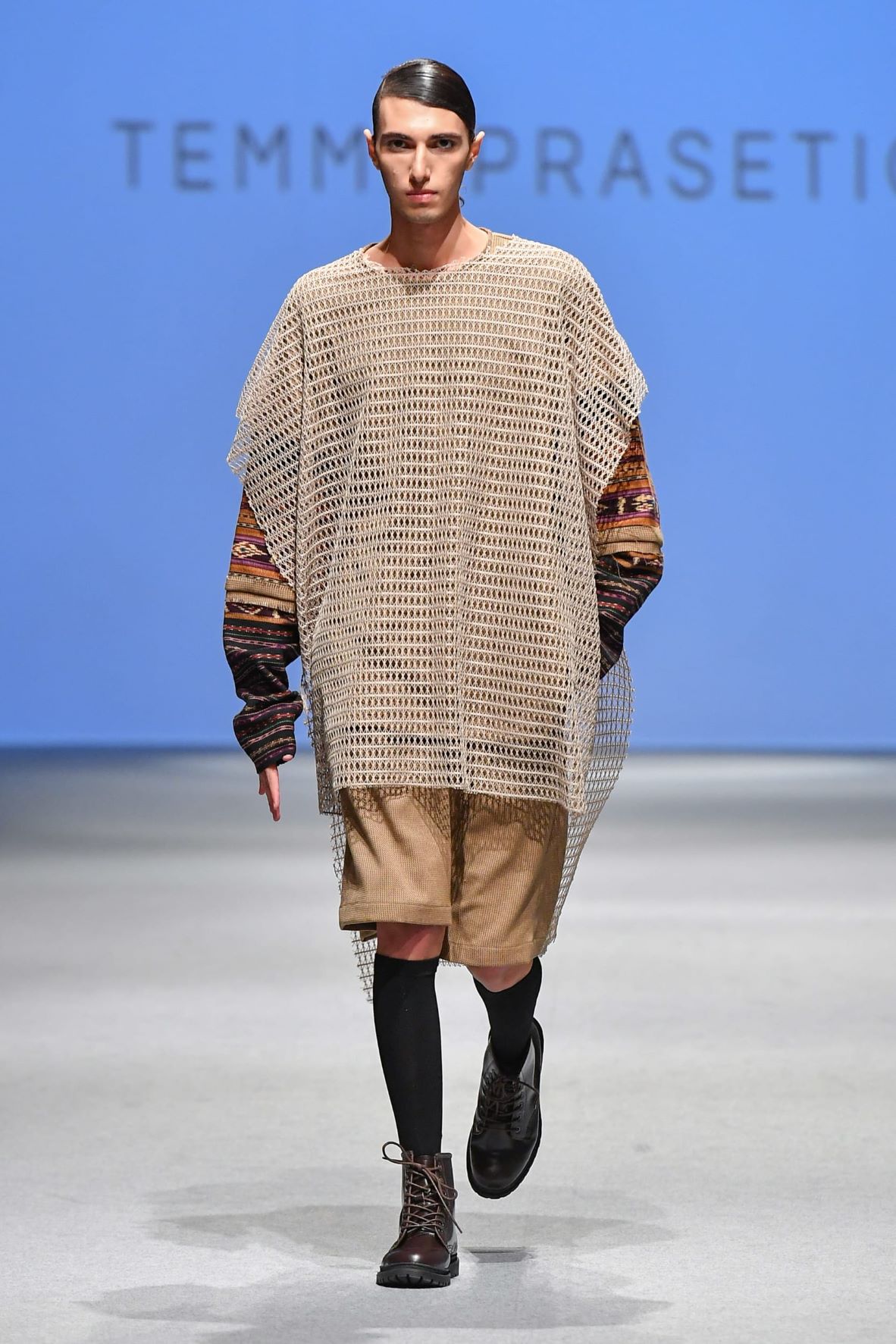 EMERGENCY ROOM
Emergency Room has unveiled its latest collection in celebration of its 5th anniversary, "Home Sweet Home," at Dubai Fashion Week. The collection features upcycled denim, knitwear, and evening dresses while incorporating new cuts and construction techniques. The color palette ranges from white to shades of grey and black, resulting in a cohesive and timeless collection. The standout pieces include face masks retracing the brand's story, a rounded take on the iconic embroidered denim jacket, and shirts made from deadstock men's tailoring fabric. The show's soundtrack featured a mashup of various interpretations of "I Want To Know What Love Is" alongside visuals by Nina Abou Zeid, highlighting the complex and multifaceted concept of "home." The collection also showcases Emergency Room's commitment to sustainability, innovation, and social justice, with unique macramé designs made of repurposed printed men's ties.