IVODIA LONDON - RTW AW23/24
Ivodia London showcased her 4th collection at Dubai Fashion Week while remaining faithful to her signature aesthetic. She flaunted a detailed embroidered array of items, ranging from jackets to trimmed cutout dresses and classic long-sleeved dresses made with sleek fabrics and shining crystals. The sheer fabrics contrasted with intricately embroidered skirts in black, beige, white, and gold. The articles which included corsets, evening dresses, and satin fabrics, showcased the clear feminine quality of the designs.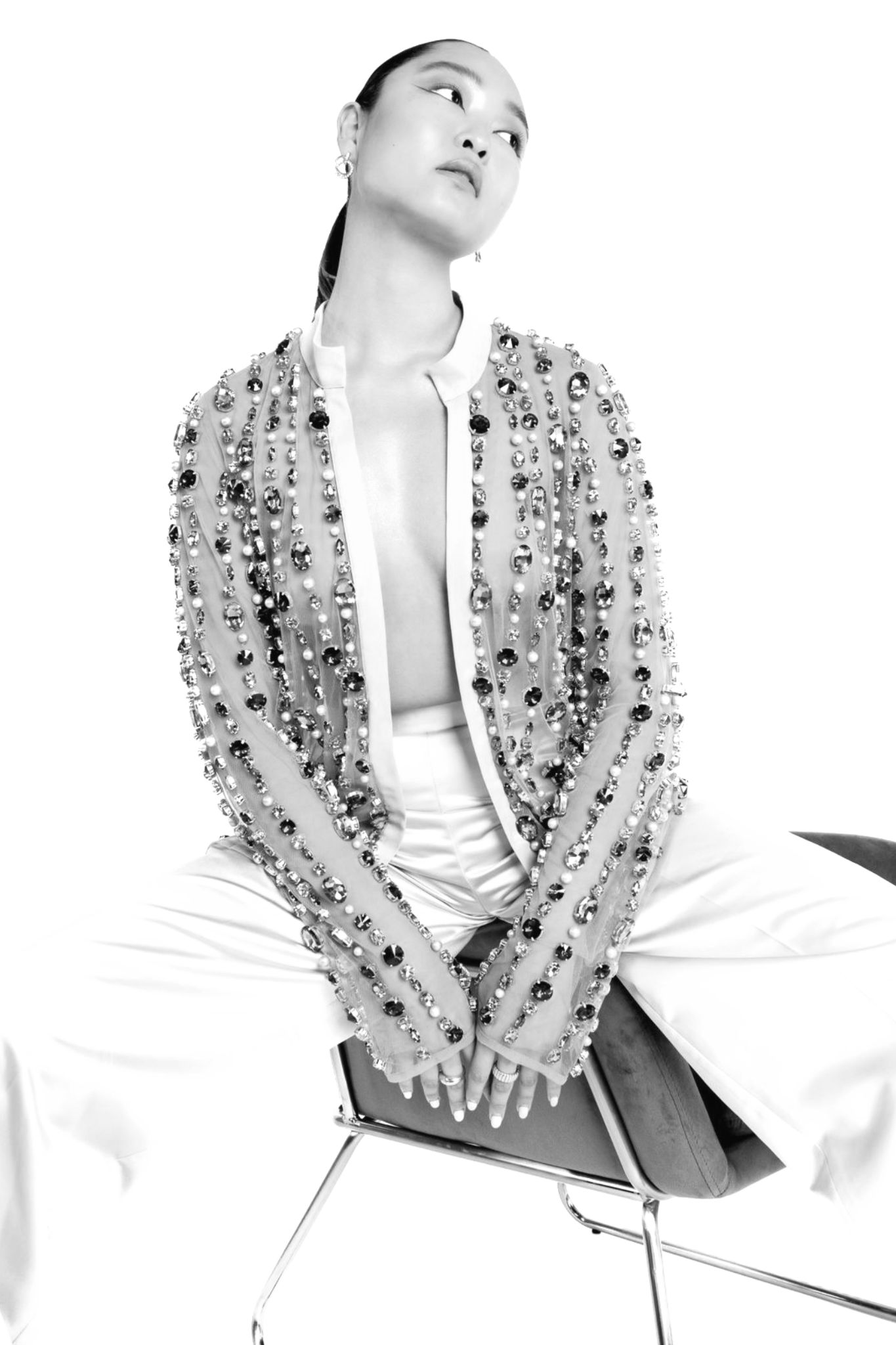 Ivodiá London is a luxury brand that caters to everyone who wishes to stand out from the crowd. We create timeless and unique pieces to last.
Our purpose is to provide garments of quality and custom fit, with handcrafted embellishments, high-quality materials, and classic designs mixed with contemporary. Each piece tells a story of overcoming hardships and finding the best version of yourself. 
Founded in 2020, Ivodiá London began as a one-woman business, but there are plans for expansion as the popularity of the brand grows.
Ivodiá London pieces have been featured in several magazines and worn by many celebrities.
Based in the United Kingdom, Ivodiá London is accessible to everyone worldwide.
Website: https://ivodia.co.uk/